Introducing an amazing phone case for all 90s kids and even todays generation will surely love! We are happy to bring you back to the vintage era with our very own GAMEBOY PHONE CASE.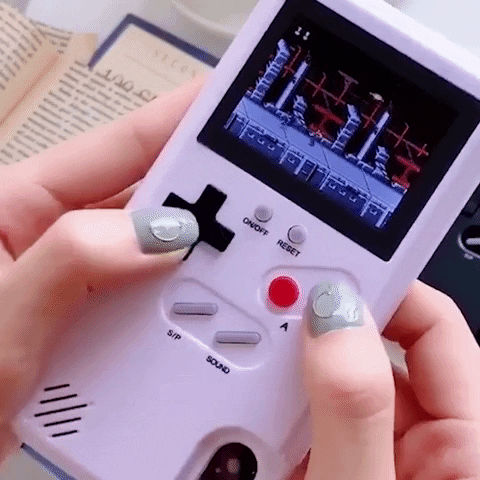 Gameboy Phone Case is an INNOVATIVE OHONE CASE as it has a BUILT-IN MINI ARCADE at the back that can PLAY REAL CLASSIC VIDEO GAMES. It is made of PREMIUM QUALITY PRODUCT making STURDY and DURABLE. It has an ULTIMATE BUMPER and SCREEN PROTECTION making your PHONE SAFE and SECURED. It has a SLIM and SLEEK design making it EASY to CARRY and STORE on your POCKET or PURSE.
Gameboy Phone Case is POWERED by CR2032 BUTTON CELL BATTERY that SAVES your PHONE BATTERYS LIFE by PREVENTING you to use several apps to keep entertained. It INCLUDES 30+ CLASSIC GAMES including the FAMOUS PACMAN, GALAGA, TETRIS and MARIO BROS. It is COMPATIBLE to IPHONES. It come sin DIFFERENT COLORS to CHOOSE from.
Note:
You need to buy a CR 2032 cell button battery.