Introducing a FUNCTIONAL tool that can LIFT everything! The Inflatable Leveling Tool.

Inflatable Leveling Tool
is an AIR CUSHION that when HAND PUMPED can POWERFULY LIFT up to 400lbs. This inflatable air cushion can REPLACE the need for WOODEN SHIMS, and PLASTIC WEDGES in the Window, Door, and Cabinet Installations.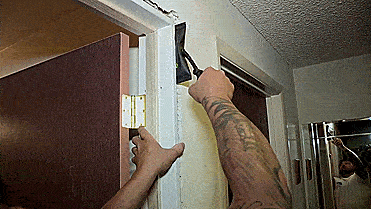 It aligns and level household appliances and furniture.
The new Inflatable air cushion and leveling tool are designed for professional users.


Its ROUNDED-CORNER and internal stiffener get into tight 3/32 Inches gaps and won't fold under pressure durable. It has a WIDE 2-1/2 inches gap spanning capacity means greater lifting or pushing range and more versatility on the job or around the house.


Itcan be used in the shop, on the job site, in the home or anywhere you need to lift and align objects. The more you use Inflatable air cushion the more uses you will find - appliances, beams, cabinets, doors, equipment, furniture, HVAC, plumbing, joists, countertops, mantels, bathroom fixtures, curtain walls, flanges, windows and more.
Warningï¼

1. Please leave half of the air wedge outside to make it stable and safe.
2. Don't inflate excessively when operate, after being proppedup, let the air out. Then put the triangle block.
3. Please Avoid sharp objects in direct contact with the air wedge.

SPECIFICATIONS:

Material: Resin rubber
Color:Black, White, Green
Size: (shown below)

PACKAGEINCLUDES:
1 x Inflatable Leveling Tool