The perfect LED vest for a safety hazard night runs and cycling.
Do you prefer going for a night run or ride your bike during nighttime? Be safe and protected with this INNOVATIVE PRODUCT. Introducing the LED SAFETY VEST.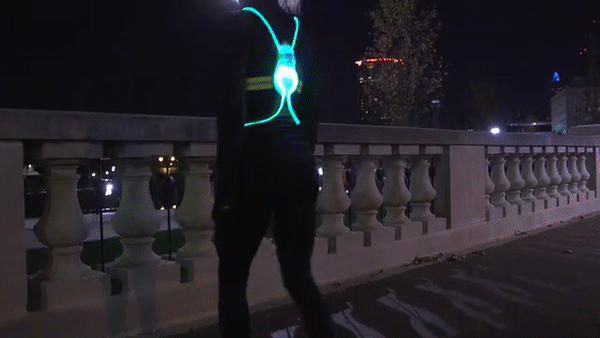 LED Safety Vest is a SPECIALLY DESIGNED SPORTS VEST that has BUILT-IN LED LIGHTS and REFLECTIVE MATERIALS for a CLEAR VISIBILITY during NIGHT RUNS and BIKE RIDES. It has the LATEST LED and FIBER OPTIC TECHNOLOGY that makes you STANDOUT like never before. It has a TWO OPTIONS of MULTICOLORED and SOLID COLOR LED LIGHTS. The LIGHTS is PIPED AROUND the BODY for ANY ANGLE VISIBILITY. It is ULTRA-LIGHTWEIGHT, so it DOES NOT AFFECT your NIGHT WORKOUT. It is SAFE and COMFORTABLE to USE.
LED Safety Vest has a BUILT-IN CHEST FLASHLIGHT to HELP you SEE CLEARLY the ROAD at NIGHT. It is ADJUSTABLE and can EASILY and PERFECTLY FIT with ANY OUTFIT. It is WATER RESISTANT and WEATHER RESISTANT which means it can WITHSTAND the Heat, Cold, Rain or Snow. It has a 40 HOUR BATTERY LIFE and can be OPERATED with a 3 AAA BATTERIES.
Product Specification:
Battery:

4*cr2032 batteries

Type:

Strap/Band

Runtime:

About 40 hours