Introducing the PLUMBING WRENCH TOOL, a universal tool that fits and fixes any tight areas.

Plumbing Wrench Tool is a VERSATILE WRENCH TOOL that is SPECIALLY DESIGNED to TURN HARD to REACH NUTS and BOLTS and SUITABLE for SMALL SPACE OPERATIONS.


It is made of HIGH QUALITY PLATIC and ALUMINUM material making it STURDY and DURABLE. It can EASILY ROTATE at AWKWARD ANGLES without SCRATCHING or DAMAGING CHROME.


It has an EXTRA-LONG design for the hard to reach parts and OPEN SLOT STYLE allowing an EASY ACCESS to SUPPLIER LINES.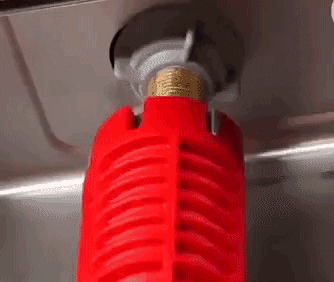 Plumbing Wrench Tool is super LIGHTWEIGHT and has a NON-SLIP TEXTURE for a COMFORTABLE GRIP and LESS ARM STRENGTH. It is IDEAL for most common 2, 3, 4, 6 TAB BASIN NUTS. It is PERFECT for PLUMBERS and DIY jobs.