Make you become a guitar god in no time!
One of lifes bucket list is to be able to learn how to play a music instrument. But not everyone has the time to do that that is why we will introduce you to a portable instrument that can help you learn and practice anytime, anywhere. Introducing the Portable Digital Guitar Trainer.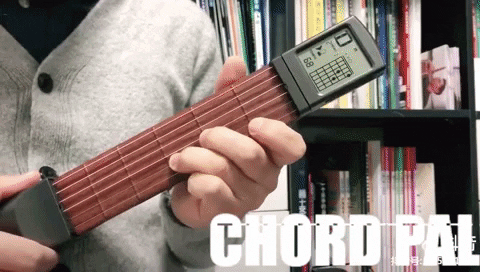 Portable Digital Guitar Trainer ALLOWS you to take lessons WHEREVER your are for HOW LONG you prefer. It is an IDEAL product for BOTH BEGINNERS and PASSIONATE guitar players. It is SMALL and PORTABLE that you can EASILY carry because it is LIGHTWEIGHT. It has a REAL GUITAR STRINGS that can able you to set the tension of the string and get a MUSCLE MEMORY to learn well.
Portable Digital Guitar Trainer has a CHORD CHART DISPLAY that can CORRECT your MISTAKES consistently. It has a METRONOME inside the device so you can LEARN any CHORDS and RHYTHM anytime. You can PRACTICE and LEARN even in a QUIET PLACE as this device can be practiced WITHOUT SOUND.