One of the causes of ROAD ACCIDENTS is because when the DRIVER has a ZERO-VISIBILITY of their SIDE VIEW MIRRORS!
Well, you dont have to fear as we introduce you the Rain Proof and Anti-Glare Car Film!

Rain Proof and Anti-Glare Car Film is an INNOVATIVE CAR SIDE MIRROR FILM that is SPECIALLY DESIGNED to be ULTRA-CLEAR, ANTI-FOG, ANTI-GLARE, RAINPROOF making it SAFE to DRIVE despite the RAINY or FOGGY days.
It ADOPTS the PET PROTECTIVE LAYER and NANO-COATED rain film. It has a 5-LAYER FILM that WATER DROPLETS can SPREAD QUICKLY away from the SURFACE. The TRANSPARENCY is up to 99.99%. it is HIGH-DEFINITION giving you a CLEAR VISION when driving.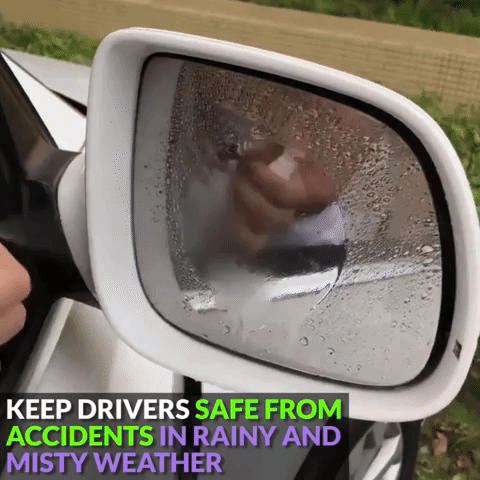 FEATURES
Anti-fog
Anti-glare
Anti-mist
Waterproof andRainproof. Effectively clear your sight and better view in a rainy or foggy day.
Rain Proof and Anti-Glare Car Film is SUITABLE for all STANDARD SIZE car mirrors such as Cars, Buses, Off-road Vehicles, Taxis, Trailers, Motorcycles, Trucks, etc. It is EASY to INSTALL as it can DIRECTLY be mounted to the mirror in just a FEW MINUTES. Just Wipe the mirror first with the wiper, attach the protective film and flatten it with a small scrapper and there you are safe to drive!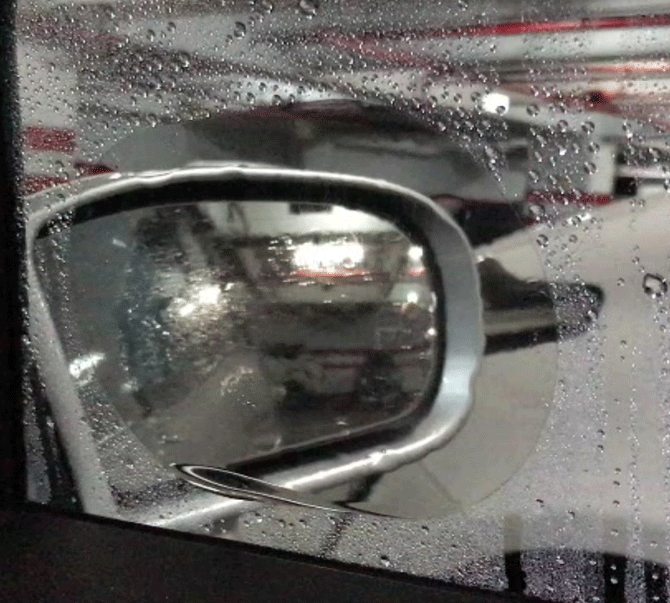 SPECIFICATIONS

100x100 cm/ 100x145 cm
Material Type: PET and Nano coating protective film with high transmittance.
Color : HD Clear
HOW TO USE
Squirt a little water on the mirror.
Install the protective film to the mirror and adhere it.
Then flatten it with a small scraper, quick and easy.
PACKAGE INCLUDES
Rain Proof and Anti-Glare Car Film x 4 / 8pairs