A sewing aid that will help you create even and accurate measurement seams.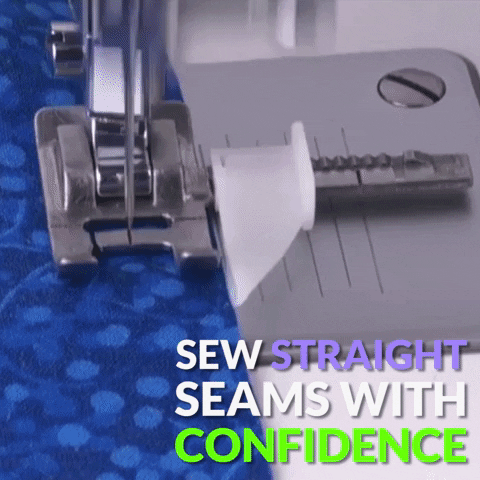 Introducing a product that will help you create even seams at a particular measurement. We are happy to offer you the SEWING PRESS FOOTER GUIDE.
Sewing Press Footer Guide is a SEWING AID TOOL that HELPS you CREATE EVEN and ACCURATE MEASUREMENT SEAMS. It is made of HIGH-QUALITY METAL material making it DURABLE and STURDY to use. It EFFECTIVELY GUIDES you do the TOP STITCHING and DECORATIVE STITCHING PERFECTLY. It has a RULER with a GUIDE DESIGN that can EASILY BE PLACED ANYWHERE you WANT or NEEDED. It PREVENTS the SWERVING and DISLOCATION of CLOTH while sewing.
Sewing Press Footer Guide is IDEAL for ANY QUILT MAKING or SEWING that REQUIRES CONSISTENT SEAM SEWING. It is SUITABLE for ANY LOW SHANK DOMESTIC SEWING MACHINES. It is VERY EASY and CONVENIENT to USE. It can be USED by BOTH PROFESSIONALS and BEGINNERS.
SPECIFICATIONS:
Material:Metal
Size:6cm x 3.5cm x 1cm/2.46" x 1.48" x0.49" (Approx.)