A stylish phone and essential holder that is perfect for on the go.
Introducing a UNIQUE, CUTE, ADORABLE and ELEGANT PHONE CASE that will not only give you STYLISH LOOK but also will PROTECT your phone and CONVENIENTLY carry your essentials when youre on the go. Presenting the SLING PHONE CASE BAG.
Sling Phone Case Bag is a PREMIUM RUBBER CASE that STANDS OUT the CONFOIDENCE and AESTHTIC taste of its owner. It has a DETATCHABLE CHAIN STRAP and HAND HOLDER STRAP that makes it CONVENIENT for you to CARRY your phone and has a CASH/CARD HOLDER to STORE your credit cardsm id card and money perfect when youre on-the-go.
Sling Phone Case Bag is made of SOFT SILICONE RUBBER making it EASY to PUT ON and TAKE OFF. It can PROVIDE a COMFORTABLE GRIP FEELING and PROTECT your PHONE from DROPPING, SCRATCHING and SHOCKING.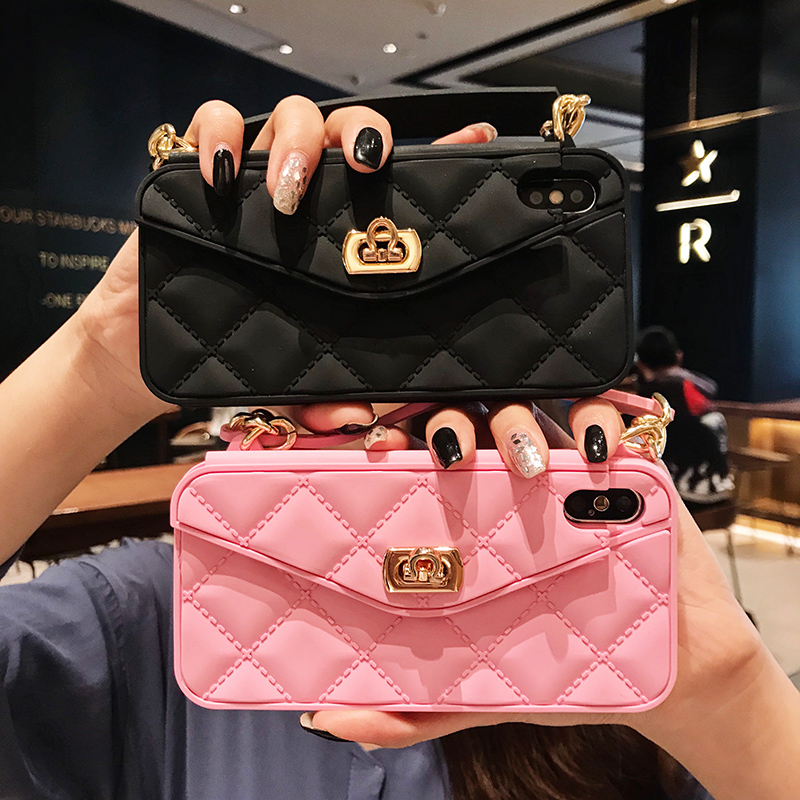 Sling Phone Case Bag is COMPATIBLE for iPhoneXS MAX/ iPhoneXS/X/ iPhoneXR/ iPhone XS /iPhone X/ iPhone 8Plus /iPhone 8 / iPhone 7Plus /iPhone 7/iPhone 6splus /iPhone 6s /iPhone 6 /iPhone 6Plus.
[Weight]: 150g.
[Material]:

Sling Phone Case Bag

[Model]:

iPhone

/ iPhone

/ iPhone

/ iPhone XS /

iPhone X

/ iPhone 8Plus /iPhone 8 / iPhone 7Plus /iPhone 7/iPhone 6splus /iPhone 6s /iPhone 6 /iPhone 6Plus