Have an underwater volcanic experience with this volcano decor.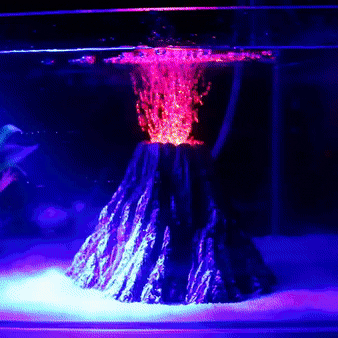 Upgrade your aquarium with this ERUPTING VOLCANO as we introduce you the VOLCANO AQUARIUM DCOR a DRAMATIC additional to your aquarium accessories!
Volcano Aquarium Décor is an AQUARIUM ORNAMENT that adds a dramatic effect of VOLCANO ERUPTION. It ADDS a BENEFICIAL BUBBLES to the AQUARIUM WATER that helps OXYGENATE the water and IMPROVE the LIVING CONDITIONS of your FISH, PLANT LIFE, and other creatures in the tank.
Volcano Aquarium Décor has a DURABLE IP68 WATERPROOF DESIGN of the LED LIGHT that PROVIDES a MULTI-COLORED LED LIGHT while PREVENTING the ELECTRIC LEAKAGE. The light CHANGES its colours for a more dramatic effect! It is made of RESIN which makes it SAFE, NON-TOXIC, ENVIRONMENTALLY FRIENDLY and 100% HARMLESS to your fish!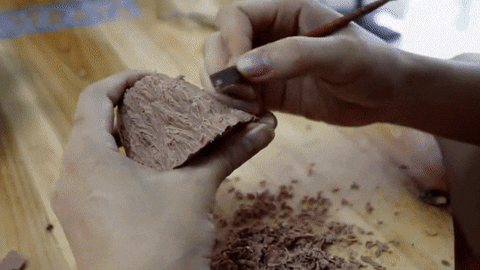 Volcano Aquarium Décor is EASY to INSTALL. It is recommended to ORGANIZE it with power cords tube for a cleaner and sleek aquarium.
PACKAGE INCLUDES:
Volcano Size (M): 5.9" x 3.7" x 1.3" (15cm x 9.5cm x 3.3cm) + Aquarium Multi-color LED Light with airstone (US Plug or EU Plug)