A fabric headband with built-in speakers for a comfortable music listening.
Did you know that headphones and earphones when you used for too long can create discomfort and hearing problem? That is why we offer you the WIRELESS BLUETOOTH HEADBAND, a professional music tool that provides comfort to your ears.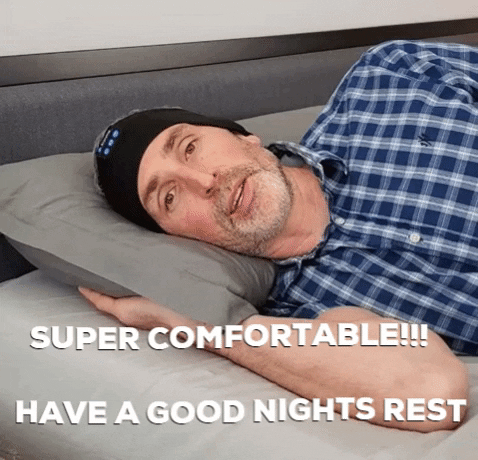 Wireless Bluetooth Headband is an INNOVATIVE COMBINATION of HEADBAND and WIRELESS BLUETOOTH SPEAKERS. It is SPECIALLY DESIGNED with LIGHTWEIGHT and BREATHABLE FLEECE FABRIC that PROVIDES MAXIMUM COMFORT. It has a REMOVABLE LIGHTWEIGHT and ULTRA-THIN SPEAKERS that is POWERED via BLUETOOTH that can PERFECTLY USE for COMFORTABLE SLEEP and HEALTHY LIFESTYLE.
Wireless Bluetooth Headband can EFFECTIVELY REDUCE the AMBIENT NOISE, Conversations, Traffic Sounds, Snoring and more. It PREVENTS you from experiencing pain from earphones and awkwardness from headphones when used for too long. It is RECHARGEABLE and has BUILT-IN VOLUME and PLAY/PAUSE CONTROLS. IT is PERFECT for People suffering in various degrees of stress or worry, for reading, listening, stationary biking, walking, jogging, sleeping during travel, sleeping next to snorer, It PROVIDES a GENTLE and BALANCED MUSIC that can be PERFECTLY SAFE to EARS.
FEATURES
Rechargeable Battery Life: Up to 8 hours
Charging Time: 2 hours
USB charger included with purchase
Built-in volume and play/pause controls